DISCOVER THE BEAUTY OF SNOWSHOEING
Slow down and immerse yourself in the magic of nature, exploring places you'd never reach without the magic of snowshoes. While Tahko's most popular winter trails are typically accessible all year round, snowshoes make off-track adventuring easy, meaning you can easily choose your own adventure.
Take a short trip to Mäkiautio gorge, explore Nipanen's hut, or stay closer to Nallelaavu with your family. Snowshoeing is suitable for all ages and ability levels, and we offer equipment hire, maps and all the information you need to get you started.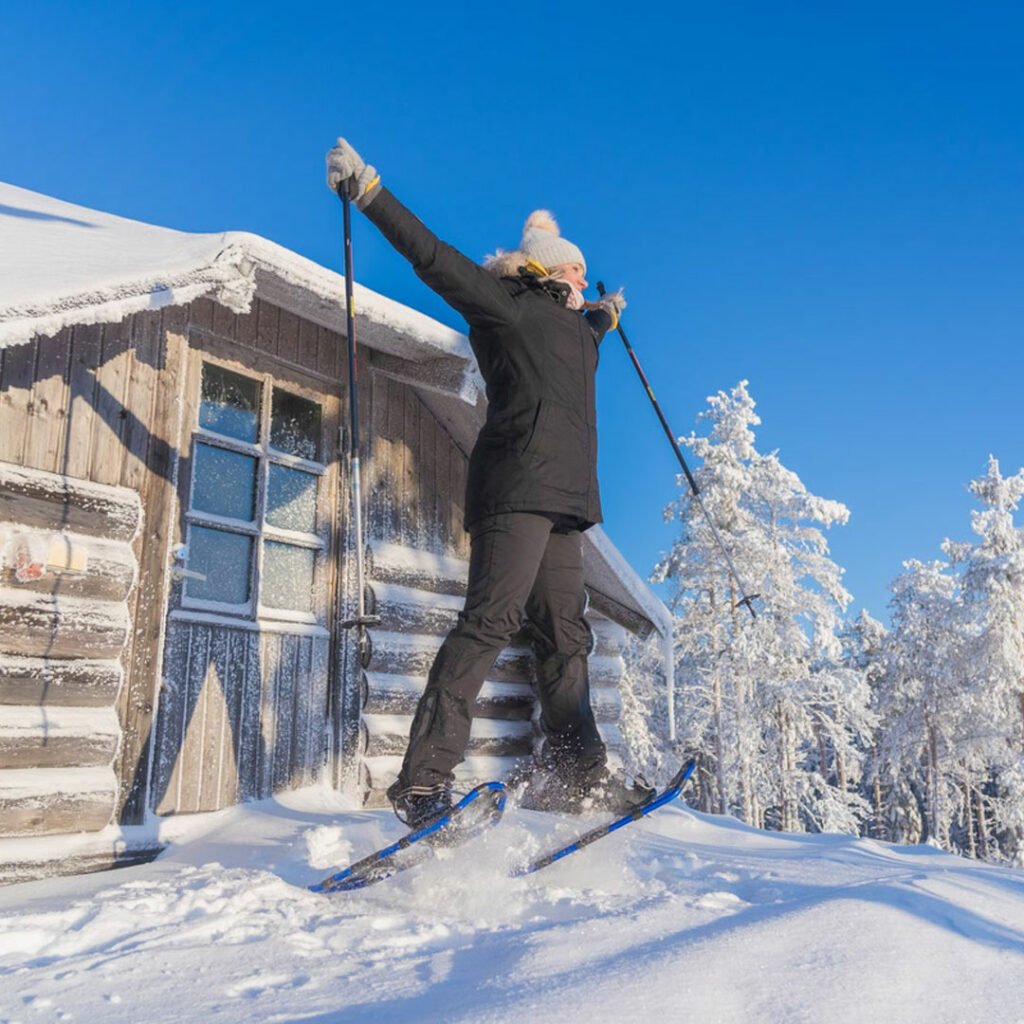 Tahko winter trails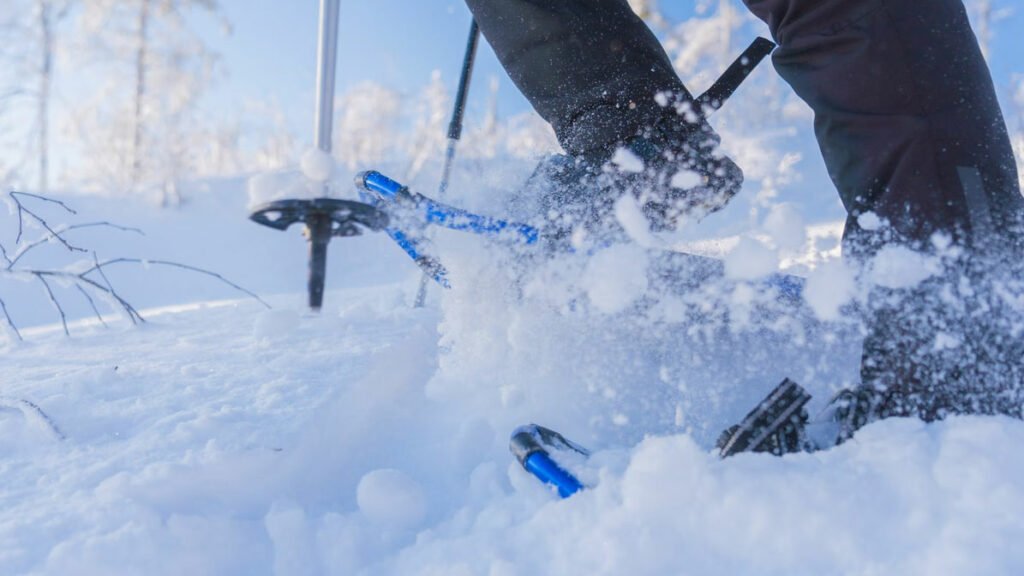 RENT EQUIPMENT
Snowshoes can be rented easily in Tahko, even for a spur-of-the-moment trip. Guided tours and meals can also be arranged for larger groups. For more information, speak to one of the rental companies listed below.