DISCOVER TAHKO BY CANOE
Enjoy the peaceful serenity of paddling as you watch the slopes of the mountains reflected on the water.
You can easily rent the equipment you need and there are also several wonderful resting places in the Tahko archipelagos to enjoy along your journey.
Many of our visitors use canoes to reach nearby Kammonluoto, where the summer day turns into an evening by the campfire, swimming and admiring the stunning sunsets.
On the way from the centre of Tahko to Kammonluodo, visit historic Aholansaari, or – if you wish to go a little further – the little Nameless Shelter is always worth a visit.
If you're interested in longer trips, try the route between Kuopio and Tahko with its stunning scenery and peacefulness.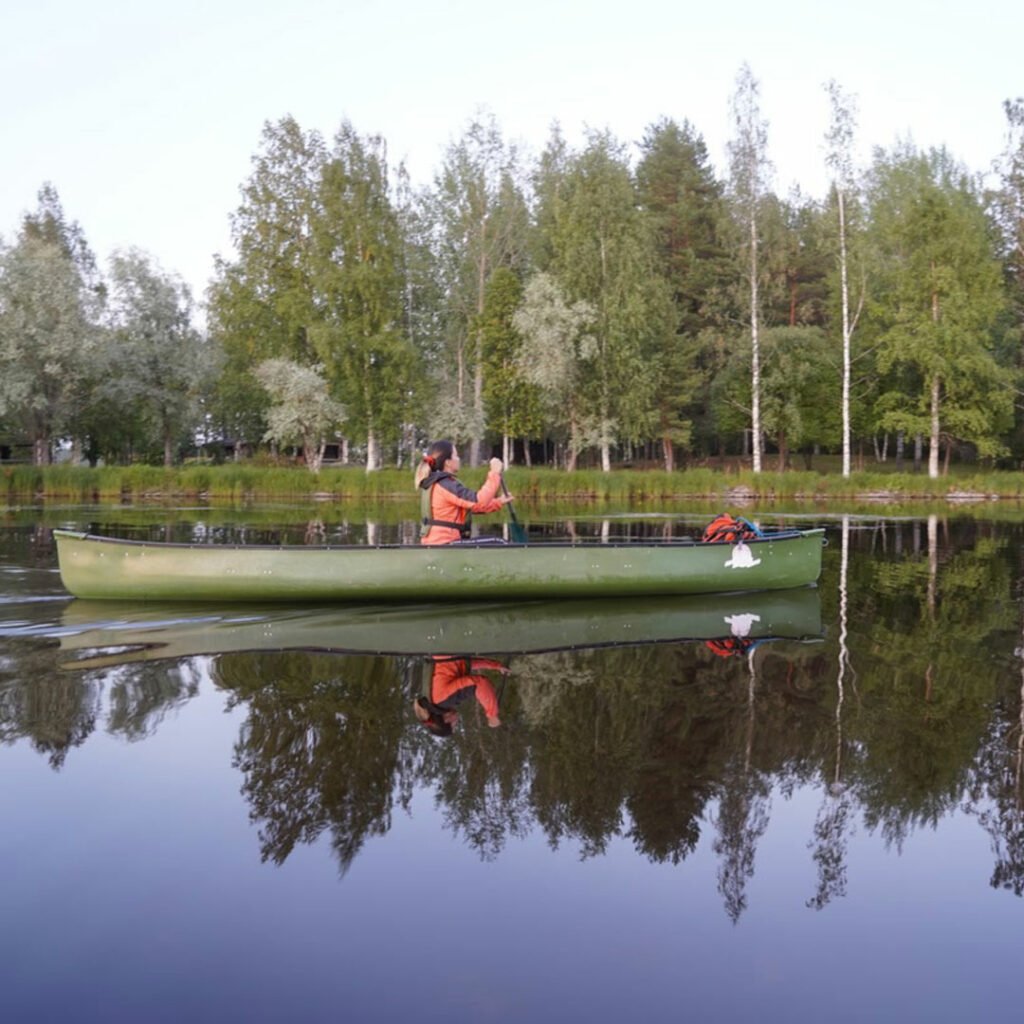 CANOE ROUTES – MAP
RENT EQUIPMENT
Canoes and kayaks can be conveniently rented from companies in the centre of Tahko. Simply book online and pick up at the agreed time. You can also ask for guided kayaking trips with meals includes – a truly delightful experience for any group.
Read more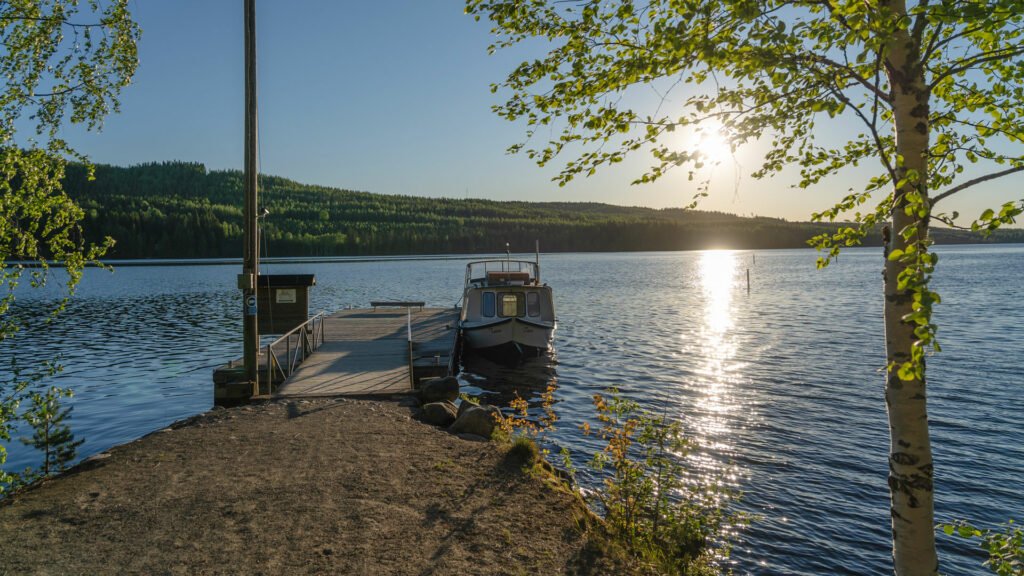 VISIT aholansaari
This is a charming place to visit, located right next to Tahko. For safety, paddlers should stay away from the ship's route.
Read more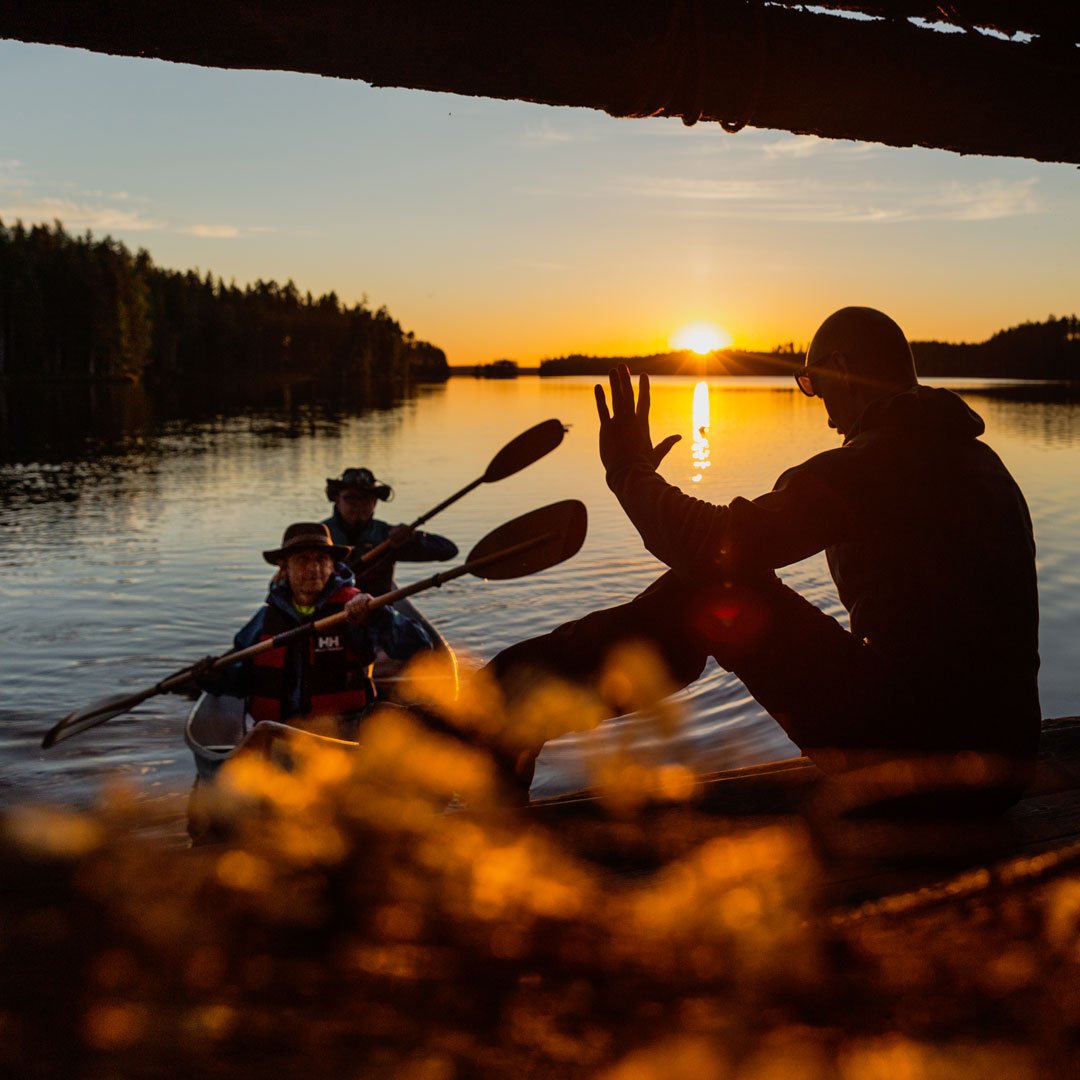 Kuopio and surrounding areas
Canoeing
Find more kayaking-related inspiration visit the Kuopio-Tahko area's joint website. Plan your trip and save your favourites in your own pinbook.
Read more