Let us help with your event
Thanks to its central location, Tahko is easily accessible from anywhere in Finland, and its compact area means that everything you need is always close by. Group accommodation, family parties, gatherings, corporate events – whatever the occasion, Tahko has everything you need:
Dozens of indoor spaces to choose from
Tahko Event Park and other outdoor spaces
Over 8500 beds in hotels and apartments, luxury villas and beach cottages
More than 20 local restaurants including breakfast spots, á la carte restaurants, pubs and nightclubs
Catering services with varied menus and cuisines
Rental equipment such as tableware and decorations
Extensive range of services throughout the year who can help organise sports events, adventures, festivals and more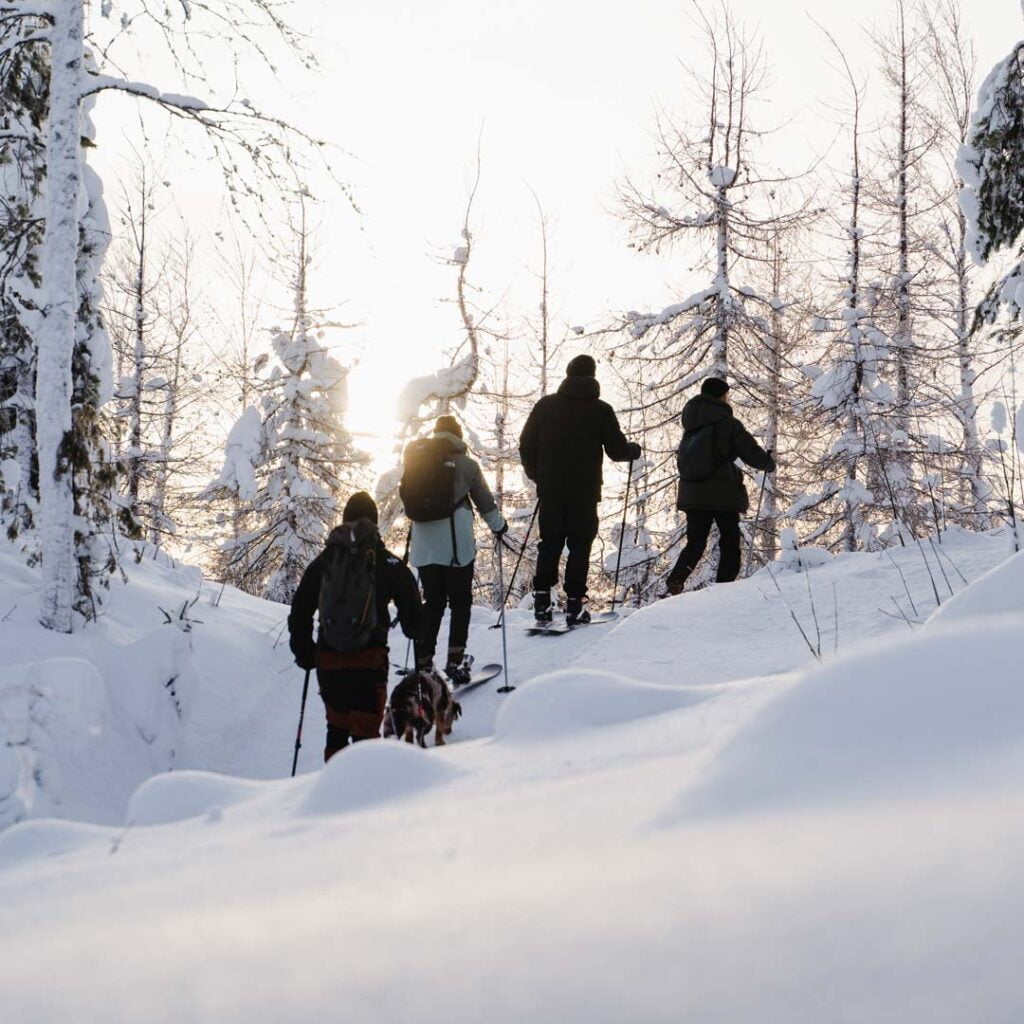 Contact us
Did you know that you can book all the services you need for your group with one contact? Facilities, catering, activities, accommodation, transport, tableware, tents – whatever you need, we can help.
To find the best accommodation and experiences for your group contact booking(at)tahko.com, tel. +358 300 870 787 ( 0,65€/min ). We know the area and can answer any questions you have.
4 reasons to choose Tahko
1. Prime location
Thanks to its central location, Tahko is easily accessible from anywhere in Finland, saving valuable time on travel. Additionally, on Tahko's compact premises, everything is always close at hand.
2. Year-round appeal
Tahko is a fantastic destination regardless of the season. At its core is relaxation and the permission to lose track of time. An extensive range of activities, picturesque views from the top of Tahko, and numerous natural attractions never cease to captivate.
3. Facilities and services
Tahko offers a diverse selection of event venues: dozens of indoor spaces for gatherings, Event Park for large-scale events, and several other outdoor areas. With over 8,500 beds in hotels, apartments, luxurious villas and cozy lakeside cottages, accommodating all participants is easy. More than 20 unique restaurants with breakfast and à la carte options, catering services, cozy pubs and nightclubs ensure that neither hunger nor thirst disrupt the festivities.
4. Countless experiences
Tahko is brimming with experiences. Restaurants and charming event venues provide a personalized setting for delightful moments and various entertainment, from après ski to live music. Tahko lets you create the perfect atmosphere for all kinds of celebrations and business visits.