The most beautiful golf courses in Finland
Tahko is one of the most popular golf destinations in Finland, where players enjoy not only the scenic golf courses but also world-class facilities.
Tahko's golf courses are known for their player friendliness. Both courses are located close to each other and close to accommodation and restaurants. Tahko is also ideal for the guest players, as all the services are within a walking distance from the course.
A golfing holiday in Tahko is suitable for the whole family, as there is plenty to do in the area for visitors of all ages. In summer, expect colorful golf events and competitions, as well as various courses from beginners to masters honing their skills.
Total 36 lanes, training areas, lessons and events
Pro shops and equipment rental
Golf packages for quest players
Club restaurants with sunny terraces
Book tee times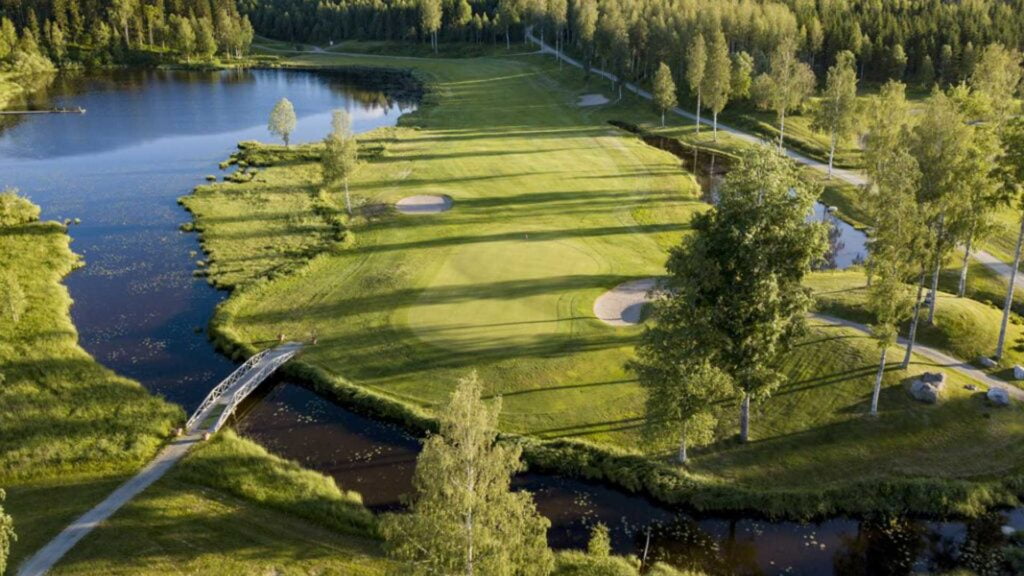 Lake & Forest courses
18-lane course is located in the Golden Resort area, about 6 kilometers from the center of Tahko. These courses can be played together or separately. Elevation differences, watercourses, narrow faisways – requires more precision from players.
Caddiemaster services, luxury accommodation, restaurant Golden Resort, saunas, gym, meeting venues and a pro shop.
Old Course
This 18-lane Old Course is one of the most beautiful and player-friendliest golf courses in Finland. It is famous for the stunning views of the lake and the slopes of Tahko, as it is located in the heart of holiday resort. Caddiemaster services, accommodations from hotels to villas, restaurant Wanha Klubi and a summer terrace, saunas, meeting venues and a pro shop.
FROM Tahko TO TarinaGolf
It is also a short distance from Tahko to play in the Siilinjärvi Story, where you can drive just over half an hour. The story is played on two different, 18-lane courses.
Read more