TAHKO'S FAVOURITE SUMMER GAME
Padel is a mix of tennis and squash and has fascinated people around the world.
Finland's favourite type of padel is played in doubles and is suitable for players of all ages and levels. Play with the family, challenge co-workers to a match, or enjoy a new hobby with a group of friends.
Tahko is home to three outdoor courts, located next to the terrace area of ​​Tahko Spa Hotel. There is also a traditional tennis court in the same courtyard, which, like a paddle, can be booked in hourly shifts.
Padel and tennis courses can be booked throughout the summer, and private lessons in both sports are also available.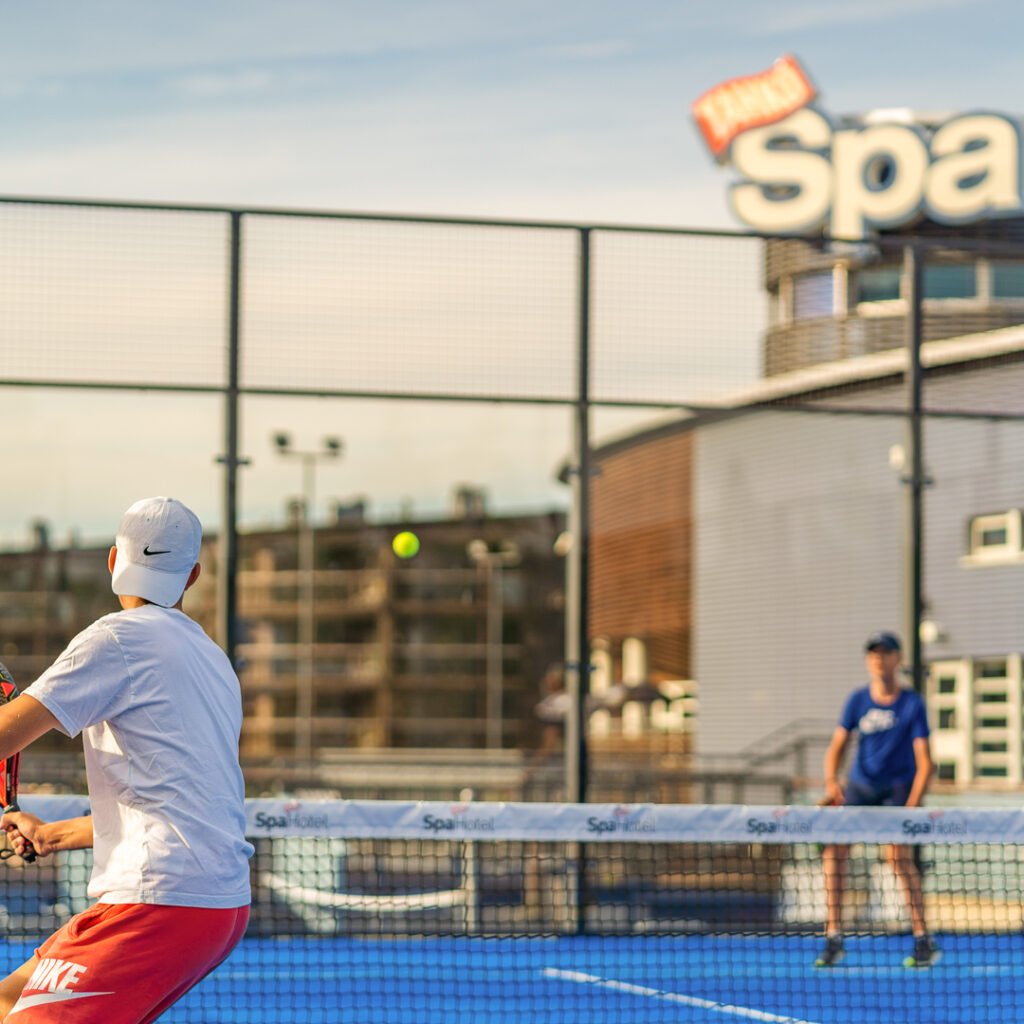 Kuopio and surrounding areas
Padel
Find more venues on the Kuopio-Tahko website. Plan your trip and save your favourites in your own pinboard.
Read more