SNOWMOBILING THAT'S OUT OF THIS WORLD
With its central location, varied routes and truly stunning scenery, people come from far and wide to enjoy snowmobiling in Tahko. After a long day exploring the tracks, there's also a diverse range of accommodation and restaurants available to relax and recharge.
Tahko's snowmobiling runs cater to everyone—from beginners who want a planned safari, to more experienced drivers looking to test themselves on technical routes. In addition to Tahko's 102-kilometer local route, you can experience a range of other trips to places including Rautavaara, Sonkajärvi, Sotkamo, Varpaisjärvi, Lapinlahti and Nilsiä.
Why not book a short guided safari, rent a sled for a self-guided adventure, or bring your own sled and explore all that Tahko has to offer? Whether you want to get your blood pumping, enjoy the sunset, or just have fun with your friends, you'll always look back on your time at Tahko with a smile.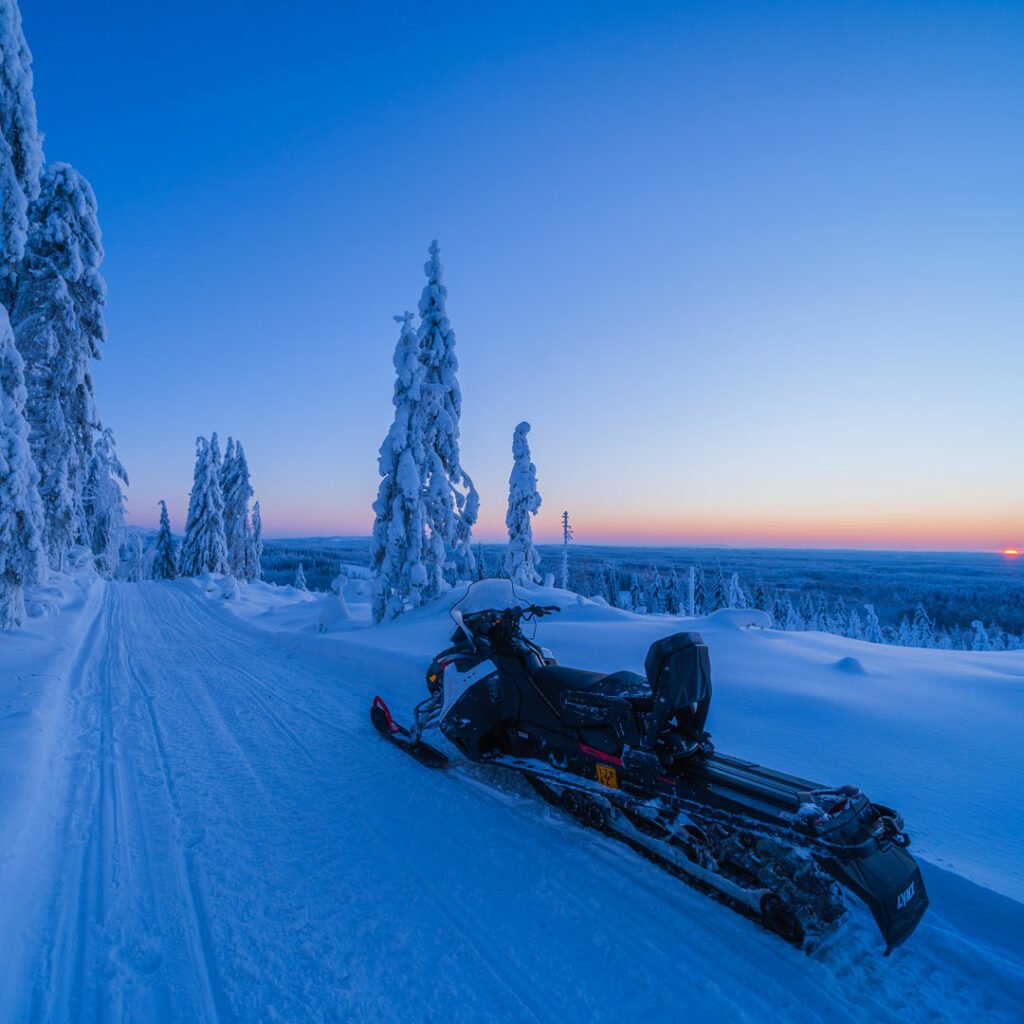 TAHKO snowmobile route maps and info
Snowmobile routes
| Route | Length (km) | Status |
| --- | --- | --- |
| Nipasenmäki-Safaritalo-Simunalahti | 3 km | Closed |
| Panorama Baarin pisto | 1 km | Closed |
| Pehkubaarin pisto | 3 km | Closed |
| Pieni-Tarpinen - Sänkimäki | 26 km | Closed |
| Pisto Tahkon jääreitiltä Tahkon kylmäasema Seolle | 1 km | Closed |
| Rahasmäki-Lapinlahden/Varpaisjärven raja | 3 km | Closed |
| ST1 Sydänmaa-Haluna-Pieksänranta | 11 km | Closed |
| ST1 Sydänmaa-Nilsiä-Tahko | 29 km | Closed |
| Safaritalo-Simunalahti-Sieraniemi-puhdistamo (sisältää jääosuuden) | 4 km | Closed |
| Simola-Nilsiän keskusta (sisältää jääosuuden) | 3 km | Closed |
| Simunalahti-Tahko jääreitti ( Huom! Reitti muuttunut ) | 10 km | Closed |
| Tahko-Rautavaaran raja | 18 km | Closed |