SAUNAS FOR RENT IN TAHKO
A sauna with scenic views over the slopes, nestled on a beach or in the convenient location of a hotel, Tahko has saunas almost everywhere.
Book for stag / hen parties, corporate events, family celebrations or simply enjoy a relaxing experience with your family or friends.
Tahko's most spectacular saunas can be found at the top of the ski slopes where the experience is complemented by a magnificent postcard landscape over the hundred-island Syvär.
The sauna can be accessed in the summer and winter and you can also order meals for true convenience.
Why not complement your sauna experience by ordering a massage or other pampering treatment? You can even book meeting spaces for events or business.
HAVE A hot tub DELIVERED
There are several companies that can deliver hot tubs to your cottage, including firewood and heating services. You can inquire at Tahko's Central Booking Office to see if this is possible at your accommodation.
Contact information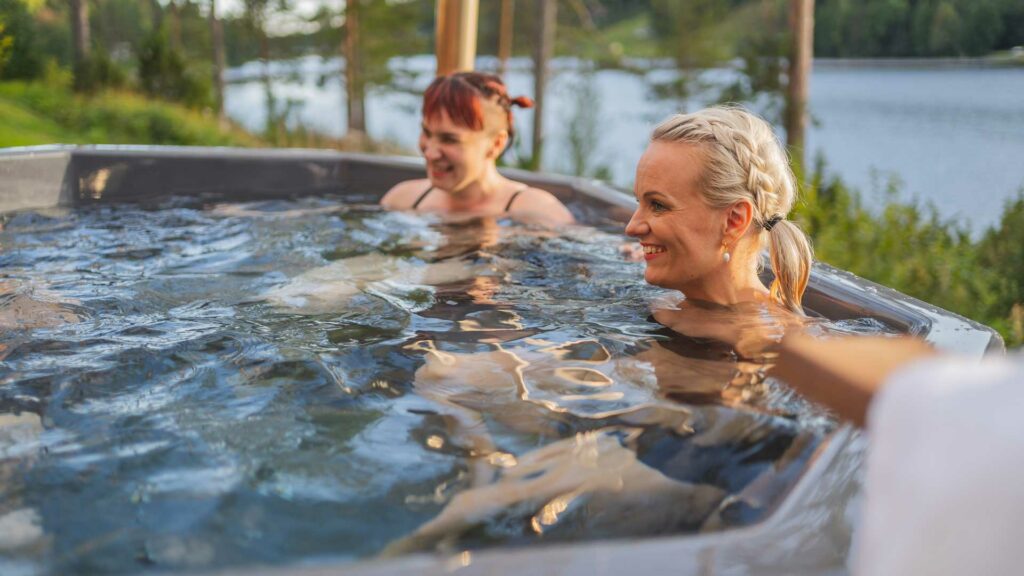 Kuopio and surrounding areas
Saunas
Find more information about saunas on the Kuopio-Tahko website. Plan your trip and save your favourites in your own travel notebook.
Read more