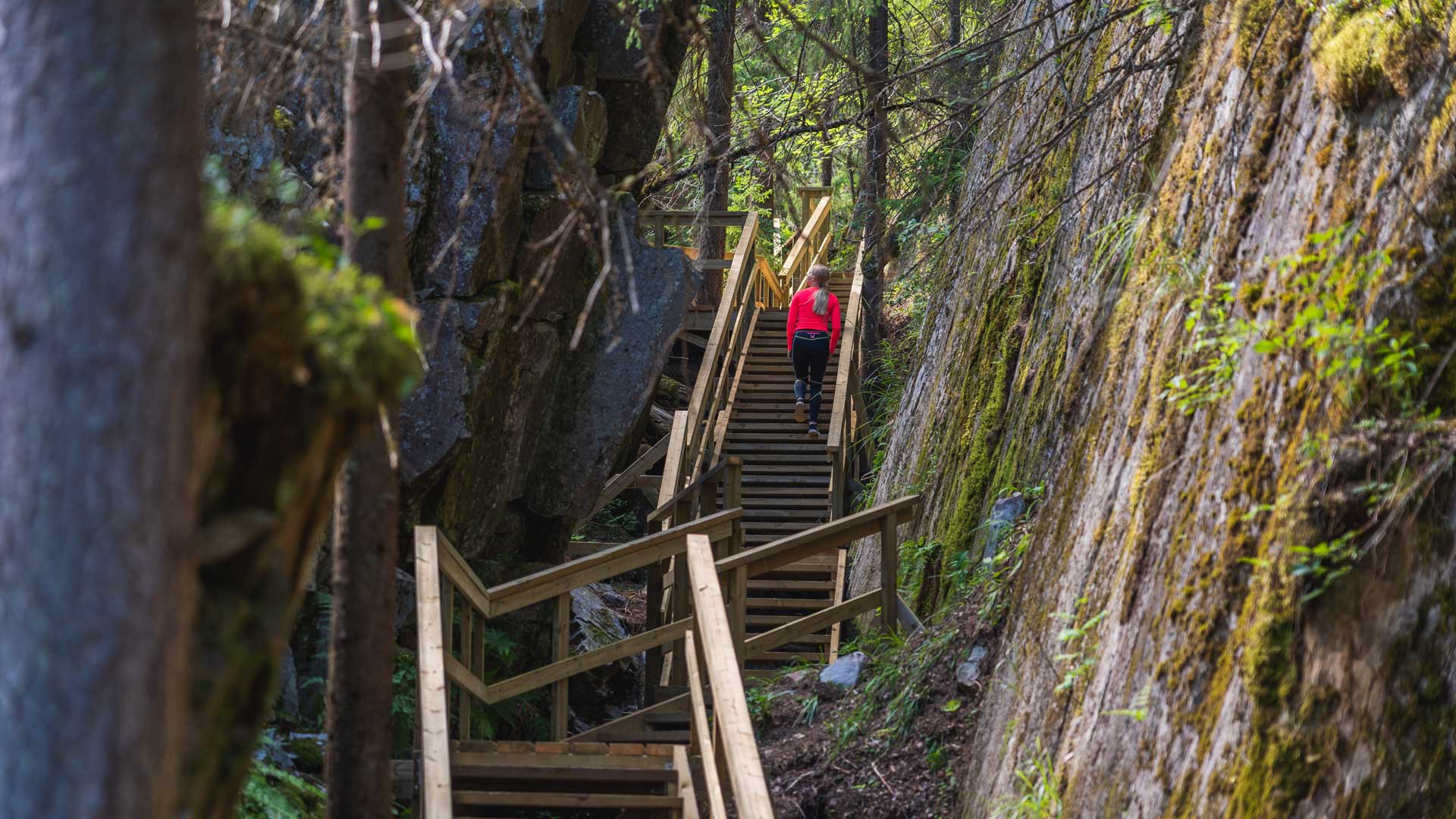 Mäkiautio gorge
Amazing nature attraction at Tahko.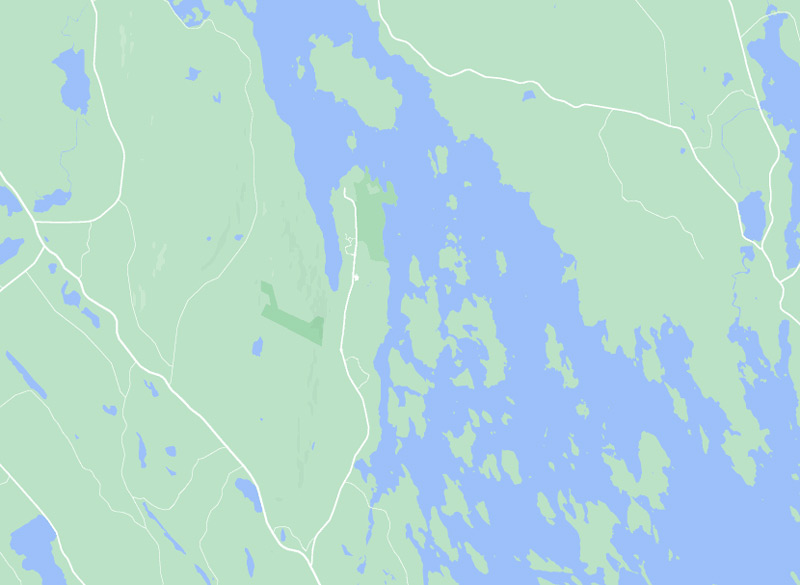 View on maps
Mäkiautio ravine
The stunning rocky gorge of Mäkiautio is a beautiful geological formation that stands out from the surrounding forest, located about 300m from the north side of the Panorama Bar & Cafe near the top of Tahko slopes. The area used to be difficult to access and almost hidden, but it has now been renovated into a nature destination for everyone to enjoy.
Stairs and boardwalks have been built into the gorge for about 250 meters, making it part of the Tahkon Tähtikierros -ring route during the summer season. It's also easy to take a detour from the Tahkomäki trail ( Tahkomäen kierros ) to get to the gorge. In the middle of the gorge, there is a lean-to with stunning views where you can relax for a while.
Keep in mind that the stairway doesn't have maintenance during the winter season and the lean-to is mainly reachable by snowmobiles or if going by foot, the visitors should consider themselves to be adventurous hikers or snowshoe enthusiasts.
Mäkiautio's lean-to
Equipped with stunning views, Pöllölaavu, is a resting spot at the bottom of Mäkiautio's ravine.
There's firewood ready for use in the
cottage behind the lean-to
Lean-to has latrine / toilet on site
Reachable by hiking, mountain biking and during the winter season by snowmobiles.
Remember at the ravine:

To respect and protect the vegetation
growing on the rock
To take the trash with you and clean the
place after your visit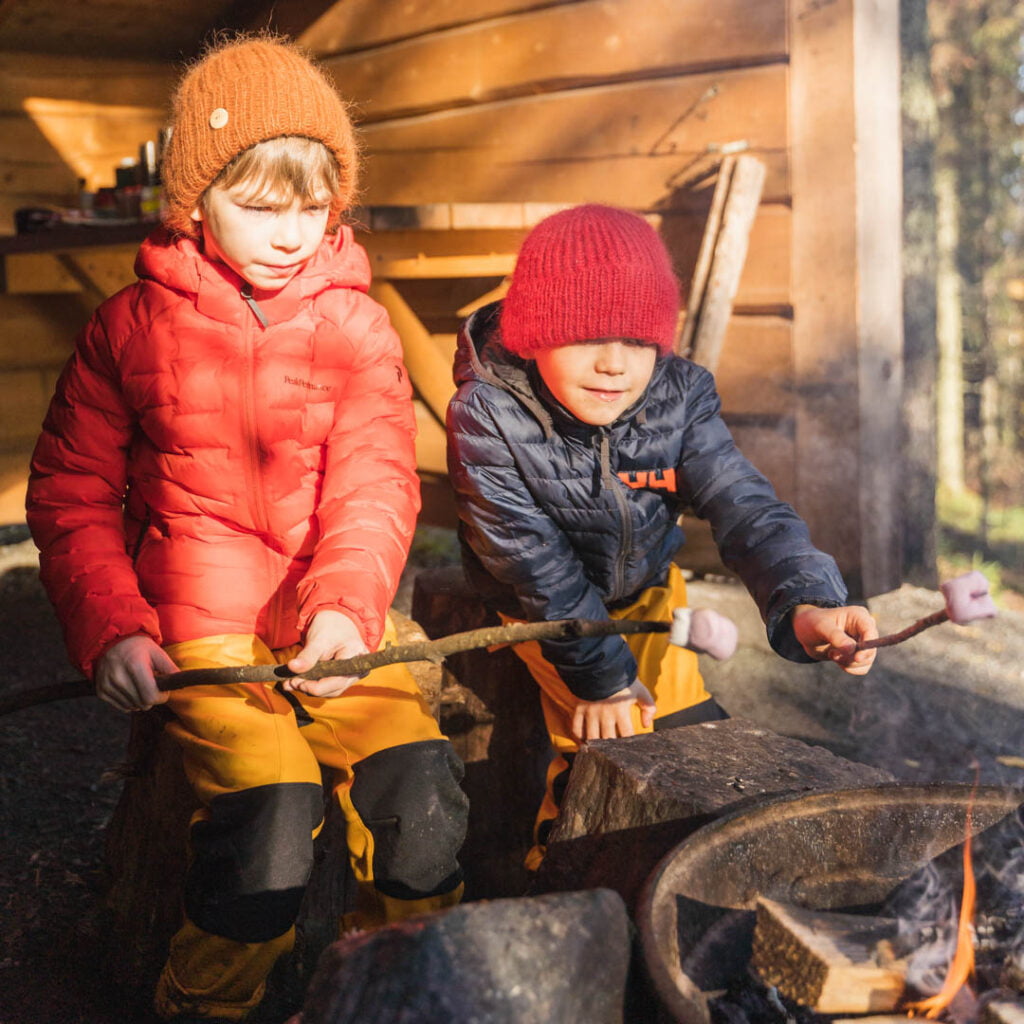 Places of interest